The MCLINIC | Interdisciplinary Medical Center Munich has various cooperation partners in the areas of mobility and health, about which you can find information here.
YOUR ADVANTAGE PROGRAM AT MCLINIC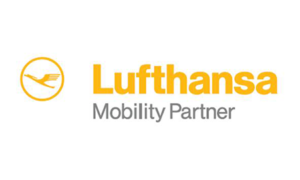 Lufthansa offers a global route network connecting all major metropolitan areas of the world. As an airline partner, Lufthansa offers discounted fares and special conditions for designated employees of contractors on private trips as well as their family members and travel partners.
Through PRIMO MEDICO MCLINIC's cooperation partner, our patients can benefit from the partner program. Since this service and these conditions are only for the benefit of patients and medical staff, you need an individual access code to make a booking. You will receive this personally by email from PRIMO MEDICO; an automatic request by email is linked on the website.
To make your booking, please click on this link www.lufthansa.com/Gesundheit and enter the access code in the field "Offer for discounted flights". From there you will be taken directly to the online booking platform. Automatically you will be shown the discounted airfare. If cheaper promotional fares are available, these will also be displayed automatically.
Attention: allow popups to this website permanently, otherwise the booking platform window will not open.
The discounted fares can also be obtained through your IATA travel agent. Travel agencies have the possibility to request the Ticketing Instructions by sending an email to [email protected], indicating the access code.

THE PRIMO MEDICO ADVANTAGE PROGRAM
PRIMO MEDICO is the network for medical specialists in German-speaking countries. Only renowned medical capacities that have been selected by a medical advisory board and on the basis of quality-oriented access criteria are accepted into the network. Experience, innovative treatment techniques or reputation in science and research play an important role. Once patients have found a suitable specialist through PRIMO MEDICO, they can benefit from special conditions with selected premium partners in the event of treatment.
Our specialists PD Dr. Dr. Denys J. Loeffelbein and PD Dr. Elias Volkmer have been accepted as members of the exclusive network. As a patient of a PRIMO MEDICO member, you can benefit from special conditions, for example, through discounts on hotel bookings for you and your relatives, or use the concierge service provided by Agent CS. Find out more about the current benefits for patients on the PRIMO MEDICO website.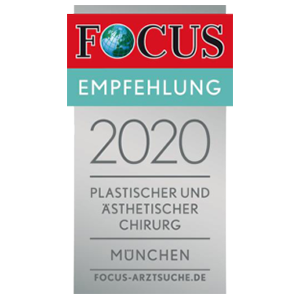 RECOMMENDED BY FOCUS-GESUNDHEIT
For almost 25 years, Focus magazine has been listing Germany's renowned specialists for a range of conditions after extensive research. Since then, recommendations have also been made for the choice of doctor in the outpatient sector. 
This is determined by Focus-Gesundheit in collaboration with the Hamburg-based Stiftung Gesundheit (Health Foundation) for the major study "Germany's recommended doctor from the region", for which information on around 245,000 outpatient physicians throughout Germany was used. 
PD Dr. Dr. Denys J. Loeffelbein and Dr. Lonic are among the recommended doctors in the Munich region, and PD Dr. Volkmer is one of the leading hand surgeons in Germany. PD Dr. Dr. Denys J. Loeffelbein is recommended for his performance in the field of oral and maxillofacial surgery, Dr. Lonic in the field of plastic and aesthetic surgery and PD Dr. Volkmer in the field of hand surgery.
The FOCUS seal "Recommended Physician in the Region" is awarded to those physicians and dentists who are among the 10 percent of physicians and dentists with the highest overall rating in their respective county and in their medical practice area. 
The most important evaluation criteria used as a basis include, in descending order of importance: colleague recommendation (medical reputation), specialist and additional designations, member or function holder in specialist society, year of establishment, general or coordinating, expert activity, lecture activity, quality management, patient satisfaction, patient service, accessibility, and publications.
The recommended physicians can be viewed via the online FOCUS physician search (https://focus-arztsuche.de). Patients can search there for physicians throughout Germany.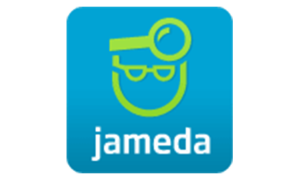 MCLINIC RECOMMENDED BY PATIENTS
Jameda.de is Germany's largest independent doctor recommendation website and offers more than 6 million patients the opportunity to find and rate the right doctor every month. The patient feedback is at the core of Jameda and is available as an independent guide of former patients to all interested parties. Jameda also awards a distinction for particularly good performance. Doctors who are listed among the top 10 or 20 in one of their specialties and in their city receive a special Top Doctors seal.
We at MCLINIC support this kind of open communication and are therefore represented on the portal by Dr. Lonic, Dr. Dr. Loeffelbein and Dr. Volkmer. This way, interested patients can find out about the experiences of former patients in advance of treatment. The reviews of Dr. Lonic, Dr. Loeffelbein and Dr. Volkmer can be found on jameda.de.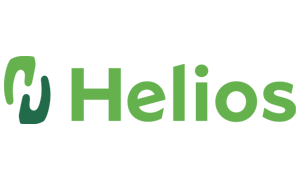 Helios Klinikum München West is a modern specialist care provider with 412 beds and an academic teaching hospital of Ludwig Maximilian University in Munich. With a central emergency room and 20 specialist departments and sections, it offers comprehensive care at university level. Each year, around 55,000 patients place their trust in the experience and expertise of the total of around 950 employees.
Dr. Loeffelbein, Dr. Volkmer and Dr. Fessler each hold parallel leadership positions at Helios Klinikum: Dr. Loeffelbein is chief physician of the Clinic for Oral and Maxillofacial Plastic Surgery and Dr. Volkmer is leading physician of the Hand Surgery Section. Dr. Fessler is the senior consultant of the Department of Otolaryngology, Head and Neck Surgery.
Some treatments require an inpatient hospital stay. MCLINIC patients can then benefit from ongoing personal medical care from Dr. Loeffelbein, Dr. Lonic, Dr. Volkmer or Dr. Fessler if inpatient treatment is necessary. There is no need to change doctors, as is usually the case when patients are admitted to a hospital, and the necessary operations can still be performed by us personally. And: The clinic is only 5 minutes away on foot from the MCLINIC Am Schützeneck 8.