A beautiful body is an important factor for one's well-being. If sports and a healthy diet are not enough to be satisfied with your own body, aesthetic surgery can help.
Many people take care of their bodies by exercising and watching what they eat. Nevertheless, this is sometimes not enough to achieve the desired satisfaction with your own body.
Whether stubborn fat deposits or excess skin on the upper arms or abdomen – in such cases, aesthetic surgery can significantly improve the body silhouette through liposuction or lifting operations.
Impressive results can also be achieved with a wide variety of body contouring procedures without surgery. Methods like CoolSculpting have another enormous advantage: as a non-surgical procedure, they do not need anesthesia. In this way, a targeted reduction of small and medium-sized fat deposits is very well possible.
Lipodissolve injection is a minimally invasive method for the permanent reduction of fat deposits
Lipodissolve injection is a minimally invasive method for the permanent reduction of fat deposits
Mommy makeover (combined breast and abdominal procedure)
A Mommy Makeover combines several procedures to eliminate the visible signs of pregnancy.
If the thighs lose skin elasticity over time, a thigh lift can correct sagging skin.
If the upper arms lose skin elasticity over time, an upper arm lift (brachioplasty) can correct sagging skin and dimpling.
Abdominoplasty (tummy tuck)
Abdominoplasty tightens the abdominal wall and is usually performed after pregnancy or severe weight loss.
Lipofilling and liposculpture (own fat treatment)
Lipofilling is a well-tolerated autologous fat treatment. This technique can smooth wrinkles and visually rejuvenate the skin.
Coolsculpting® (Cryolipolysis)
In non-invasive Coolsculpting, the fatty tissue under the skin is sucked in with a slight negative pressure, cooled down and thus reduced.
Liposuction (Liposuction)
Liposuction (liposuction) involves the use of cannulas to remove fat cells from specific areas under the skin.
Current Contributions from MFORM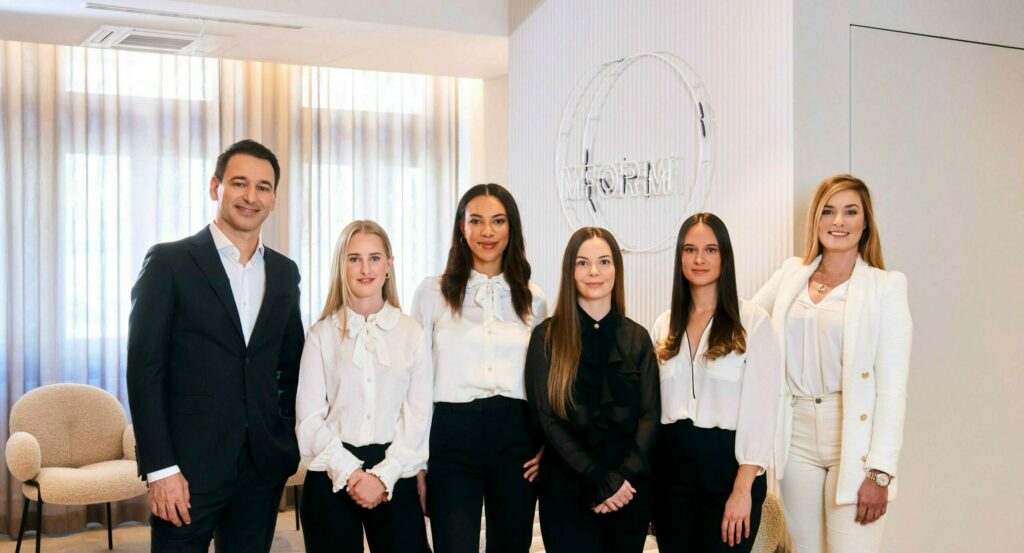 The grand opening of MFORM Aesthetics is just around the corner: starting October 24th, patients can book appointments in our new practice premises in the heart of Munich.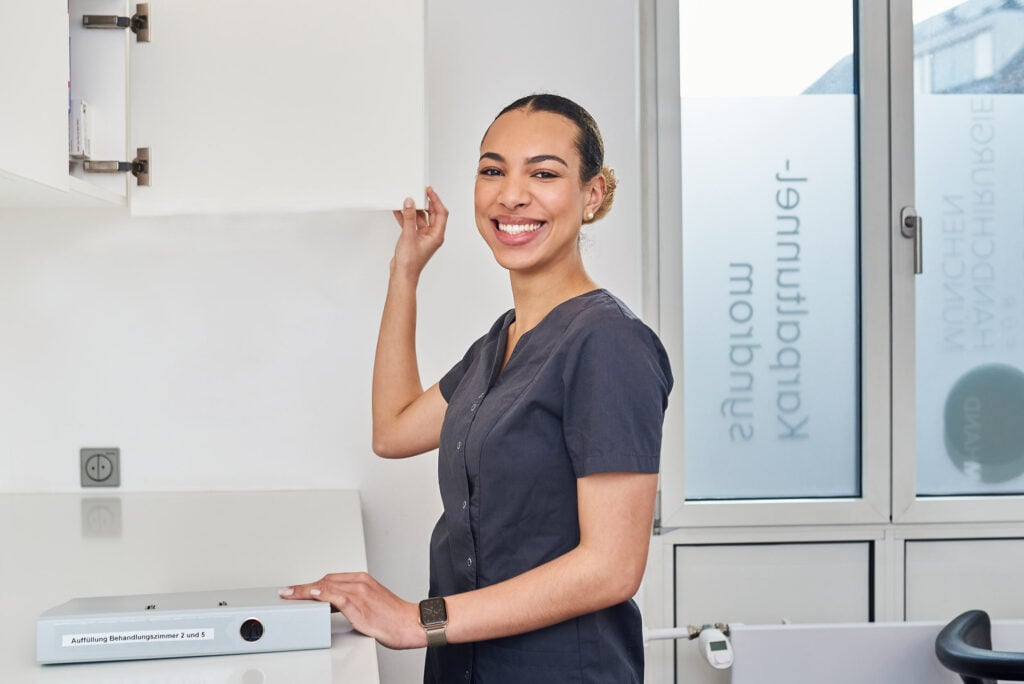 Our medical assistant, Ophelia Banatte-Schuster, has successfully completed her 6-month, part-time training to become a certified medical facial cosmetologist.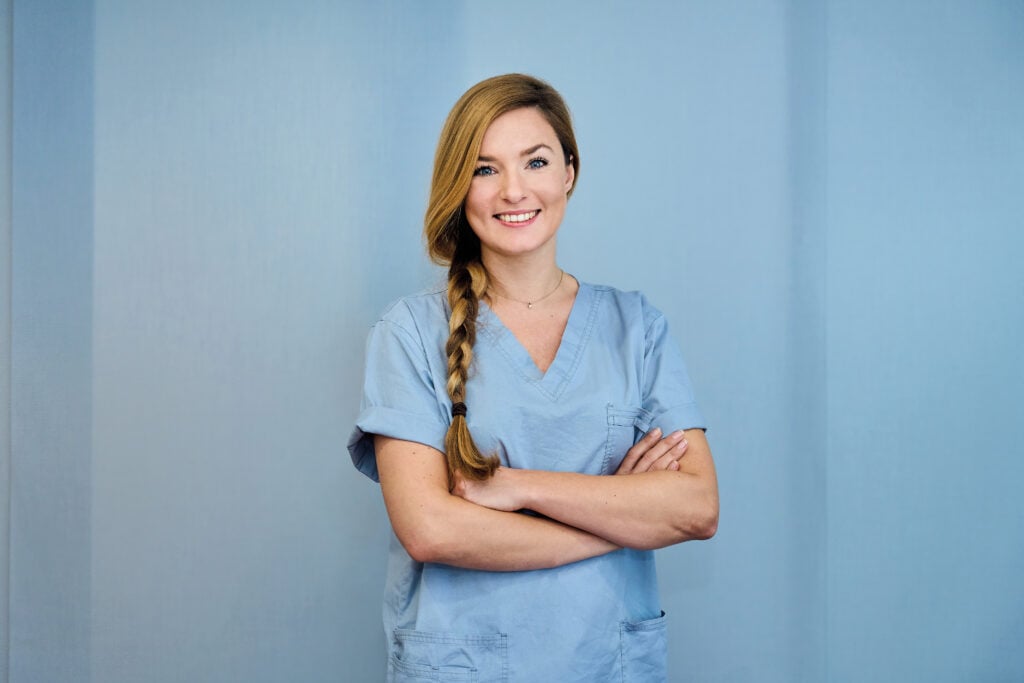 Dr. Talia Bosselmann-Schwarz, our expert in reconstructive, plastic, and aesthetic breast surgery, is now offering a special breast consultation every Tuesday and by appointment.